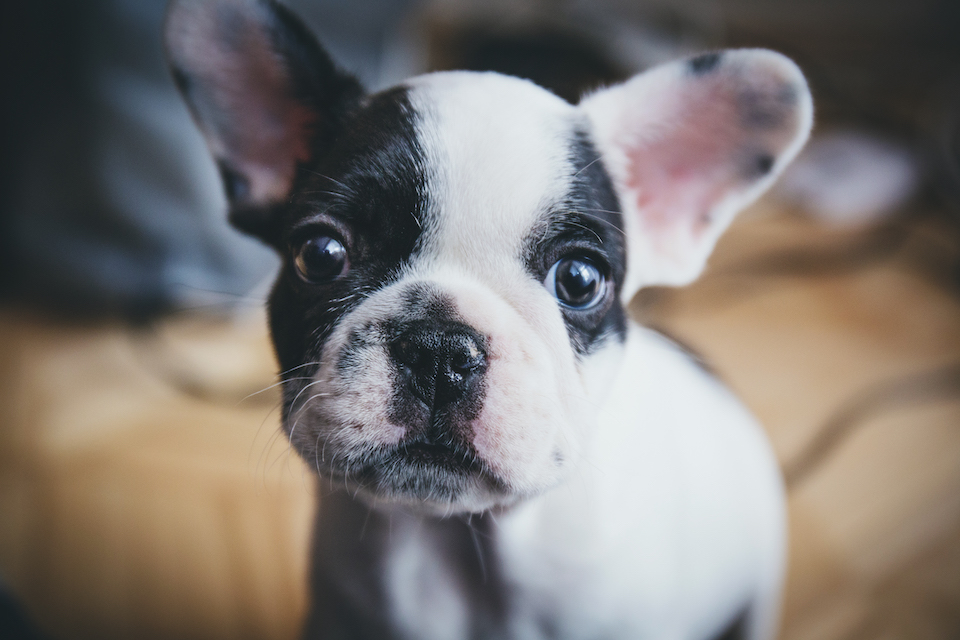 Having a dog can be one of the most rewarding relationships. They are supremely loyal, fun, and unconditionally loving.  But when it comes to finding an apartment in NYC, it's important to note how your canine companion might limit your housing choices.  Below are a few tips that might help out with your search if "Bowzer" is coming along for the New York City ride.
1.  VET BUILDINGS BEFORE YOU MAKE ANY APPOINTMENTS
Whether you're purchasing or renting, you are going to run into many buildings that do not allow any dogs.  For most that do allow them, chances are there will be breed and weight restrictions.  The usual breeds on the 'watch list' are:  Dobermans, German Shepherds, Rotweilers and Pitbulls.  If you happen to be an owner of one of these breeds, you can plan on your search being extremely limited.  Do your research and plan ahead accordingly before you start making appointments.
2.  THE NUMBER OF DOGS YOU HAVE WILL EFFECT YOUR SEARCH
Plain and simple – some buildings will only allow one dog.  Period.  If you have more than one, it doesn't matter how cute or well-behaved they are, buildings with this policy tend to be strict about it.
3.  FOCUS ON BUILDINGS NEAR PARKS AND DOG RUNS
 A simple strategy in finding dog-friendly buildings is to focus on those located near parks.  Battery Park City and various buildings along Central Park tend to have more lax pet policies.  Not only will you land yourself in a pet-friendly abode, you'll be extremely close to locations where your pal can roam free (of course, make sure you adhere to NYC's leash laws!).
4.  PLAN ON PROVIDING EXTRA FUNDS
Generally speaking (with rentals), landlords will require one month rent and one month security upfront.  Your furry friend will likely cost you just a bit more.  Just how much?  Most buildings require an additional pet deposit, which usually runs in the realm of $500-$1,000, while others may tack on a bit more rent each month instead.  A pet deposit is returned upon move-out, provided there is no damage done (ie, discolored flooring due to pee stains, scratched flooring, extremely strong pet smells, etc…)
5.  TAKE A PHOTO OF YOUR DOG
Thinking you might be able to pass under the radar with your 40 lb. retriever when the building's weight maximum is 25 lbs?  For some buildings, you might.  For some others, you will be required to submit a recent photo of your pet.  And in some cases (when purchasing in a co-op, for example), the board may want to interview your pooch as well.  Be careful when trying to 'stretch the truth' about your situation, or you may simply end up being rejected.  
6.  KEEP THAT LEASH HANDY
Most, if not all, buildings require your dog to be leashed in their public spaces.  It's good to note that this rule will apply to elevator rides and lobby visits.  There will be members of your building community who think your little guy or gal is simply the bees knees, but remember that there will be other folks who don't like dogs or who may actually be frightened of them.  Avoid altercations with neighbors, building staff and management by adhering to their leash rules.
7.  ALWAYS CHECK THE HOUSE RULES
Prior to signing any lease, it's always a good idea to review the building's house rules thoroughly.  Regardless of what a broker or staff member might tell you about the building, always check what is in writing.  You will prevent yourself from dealing with any surprises after you move in.
If you're coming to the city with a pup partner, don't stress.  While there will be limitations to your search, there are options that exist for all dog owners alike.  Do your homework, come prepared, and you'll be just fine.