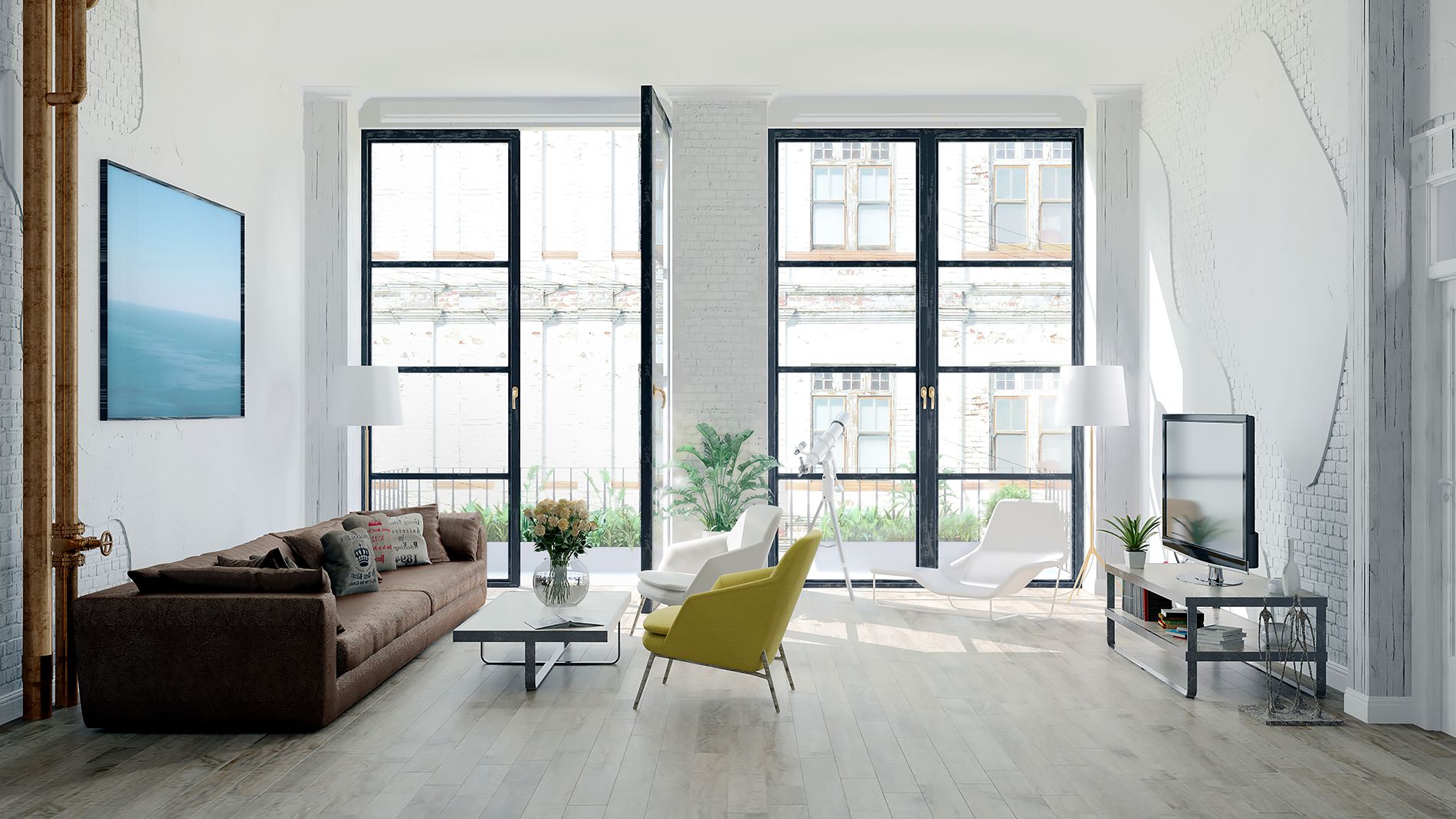 You have made the decision to sell your home.  You have lined up a trustworthy real estate agent, decided on the listing price, and are all set to begin showing your apartment.  Here are 15 easy tips to get ready for your very first showing.  

1,  Scrub everything until it shines like new.  Get that grime off the stove-top.  Take a rag to that refrigerator.  Windex those glass table tops.  Mop your floors with a cleaning agent that will make them sparkle.  Dazzle your buyers with a fresh perspective.   

2.  Wash every single window in your apartment.  Don't let dirt be in the way of that fantastic view!

3.  Check your ceilings for signs of water damage, mildew and other deterioration.  Take the necessary steps to remove these before anyone views your home.  

4.  Walk through your home and look for any cracks or holes in the ceiling.  Repair, repair, repair!

5.  Repaint your walls with a commercial double coat of flat white and ceilings with eggshell white.  Darker colored walls can make a space feel much smaller. 

6.  If you have designed any area of your home with wallpaper, make sure it is in good shape and is not in need of repair or replacing.   (Or better yet, get rid of it and paint the walls.)

7.  Re-grout wall tiles.  Take it one step further and re-glaze your tub.  A spic and span bathroom says a lot.

8.  Take a look at all of the bathroom fixtures and make sure they are in working order.  

9.  Add a fresh look to the bathroom with a new shower curtain, rod and hooks.

10.  Open and close all of your kitchen cabinets and drawers, making sure they are functioning properly.   For an added touch, upgrade the cabinet hardware.   

11.  Lighten up your apartment by increasing the bulb wattage in existing fixtures.  (Make sure your light source can safely handle the increased wattage!)  More important, be sure all of the lights work.

12.  Get rid of odors.  Remove the garbage prior to every showing.  If you have pets, conceal that litter box as best you can.  Throw a cinnamon stick in a pot of boiling water, bake a batch of cookies or put out an elegant flower display.  

13.  Keep your closets well organized and remove a good portion of the clothes.   Either invest in a storage space or simply keep more apparel in a dresser.  Thinning out closets gives the visual sense of expanded space.

14.  Replace any broken window panes or mirrors.

15.   Make sure the doorbell and intercom systems are in working order.

15 easy tips to get you started.  Any other questions or want to discuss listing strategies?  Feel free to get in touch.